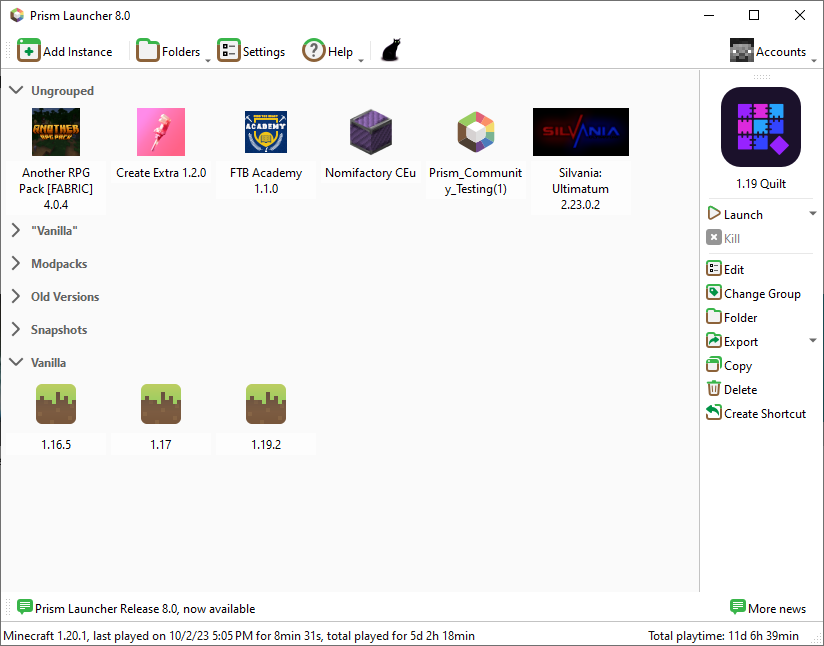 Advanced Windows install options
CLI (community-maintained)
Winget Package
winget install 

-

e PrismLauncher

.

PrismLauncher
Stable Scoop Package
scoop bucket add games
scoop install prismlauncher 
Unstable Scoop Package
Same as above, but it's an unstable git development build rather than a stable build.
scoop bucket add versions
scoop install prismlauncher-git
Chocolatey Package
choco install prismlauncher
Chocolatey and Scoop packages are community-maintained, Prism Launcher is not responsible for outdated versions.
A community maintained portable installer for Prism Launcher can be found here.